ELISSA ALIZY TRG STOU 10W-30
Hydro-transmission oil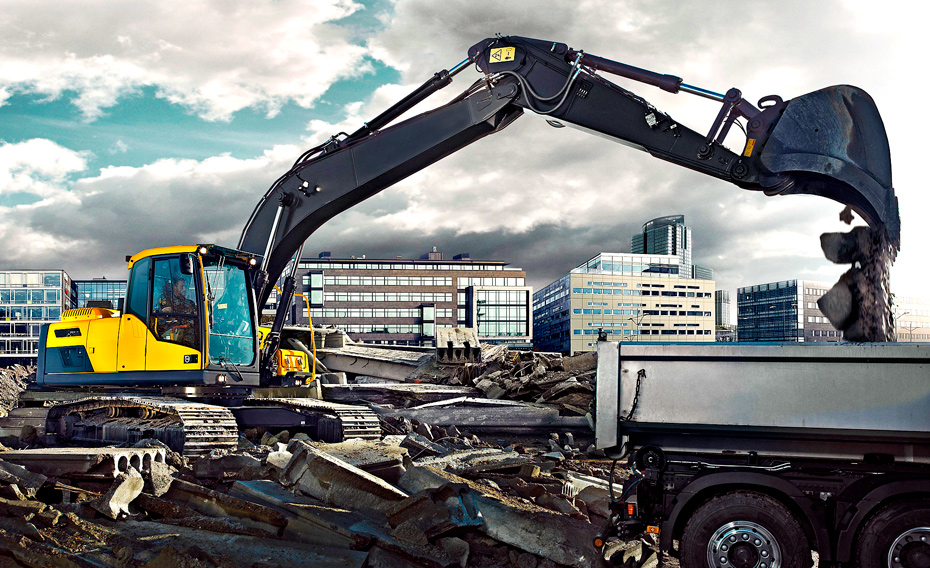 Type of oil
Semi-synthetic
SAE viscosity grade
10W-30
API standard
CG-4
CF-4
CF
CE/SF
CD/SE
CD/SF
GL-4
Advantages
| | |
| --- | --- |
| | Operational flexibility |
| | High performance properties |
| | Protection of surfaces against corrosion |
| | Reliable protection against damage |
| | High viscosity index |
| | Optimal friction properties |
Description
The semi-synthetic hydraulic transmission oil ELISSA TRG STOU 10W-30 is intended for heavy-duty components of off-road machinery: main and side gears, hydraulic systems, gearboxes with friction components, oil-immersed disc brakes, as well as for diesel engines.
It is used in the hydraulic systems of bulldozers, cranes, and loaders, and in the transmissions and engines of special quarry and off-road machinery, dump trucks, loaders and tractors.
This oil is effective in the field, in all weather conditions and in the business environment, which is sensitive to the cost of the seasonal changing of operating fluids. The use of ELISSA TRG STOU 10W-30 helps to improve the competitive capacity of the business by reducing production costs.
Advantages
Advantages
| | |
| --- | --- |
| | Operational flexibility |
| | High performance properties |
| | Protection of surfaces against corrosion |
| | Reliable protection against damage |
| | High viscosity index |
| | Optimal friction properties |
Recommended for
Commercial vehicles, that require STOU grade oil (Super Tractor Oil Universal).

Hydraulic systems where high efficiency is required.

Transmissions and oil-immersed brakes.

Diesel engines with a turbocharger (or without), that require oil with operational properties according to API CG-4, ACEA E3.

Agricultural, construction and other machinery.

Not intended for use in machinery that requires lubrication with oil of TO-4 grade.
Main characteristics
Product type

Hydro-transmission oil
Type of oil ?

An oil base obtained by refining petroleum, used to manufacture lubricants.

Semi-synthetic
Engine type ?

Engine classification by the type of fuel used.

Petrol / Diesel
Country of origin ?

A country where the original product was manufactured.

Russia
SAE viscosity grade ?

Classification of engine oil viscosity according to SAE standards (Society of Automotive Engineers).

10W-30
API standard ?

Classification of engine oil by quality and by which machines use it, adopted by the American Petroleum Institute (API).

CG-4, CF-4, CF, CE/SF, CD/SE, CD/SF, GL-4
ACEA standard ?

Classification of oil by use and performance based on the requirements of car manufacturers. This classification is approved by the European Automobile Manufacturers' Association (ACEA).

E3
Conforms to the requirements of ?

The standards by car manufacturers that this oil meets.

API CG-4; CF-4; CE/SF; CD/SE; GL-4; CF; CD/SF | ACEA E3 |Caterpillar TO-2 | Allison C-4 | Ford WSS- M2C159B/C; M2C86B; M2C134A; ESN M2C 86 B/159 B&C | John Deere JDM J27 | New Holland NH410B; NH420A | FNH 82009201/82009202 | Sperry Vickers/Eaton I-280-S/M2950S | Massey Ferguson CMS M1144/M1145/1139/1135/1127A | MAN 271
Quality level
STO 06472266-003-2019 "Hydraulic transmission semi-synthetic oil".
Parameters of a packaged product
Dimensions
289 × 230 × 412 mm
Reviews
Be the first one to write a review.
Questions for our experts
Be the first one to ask a question.